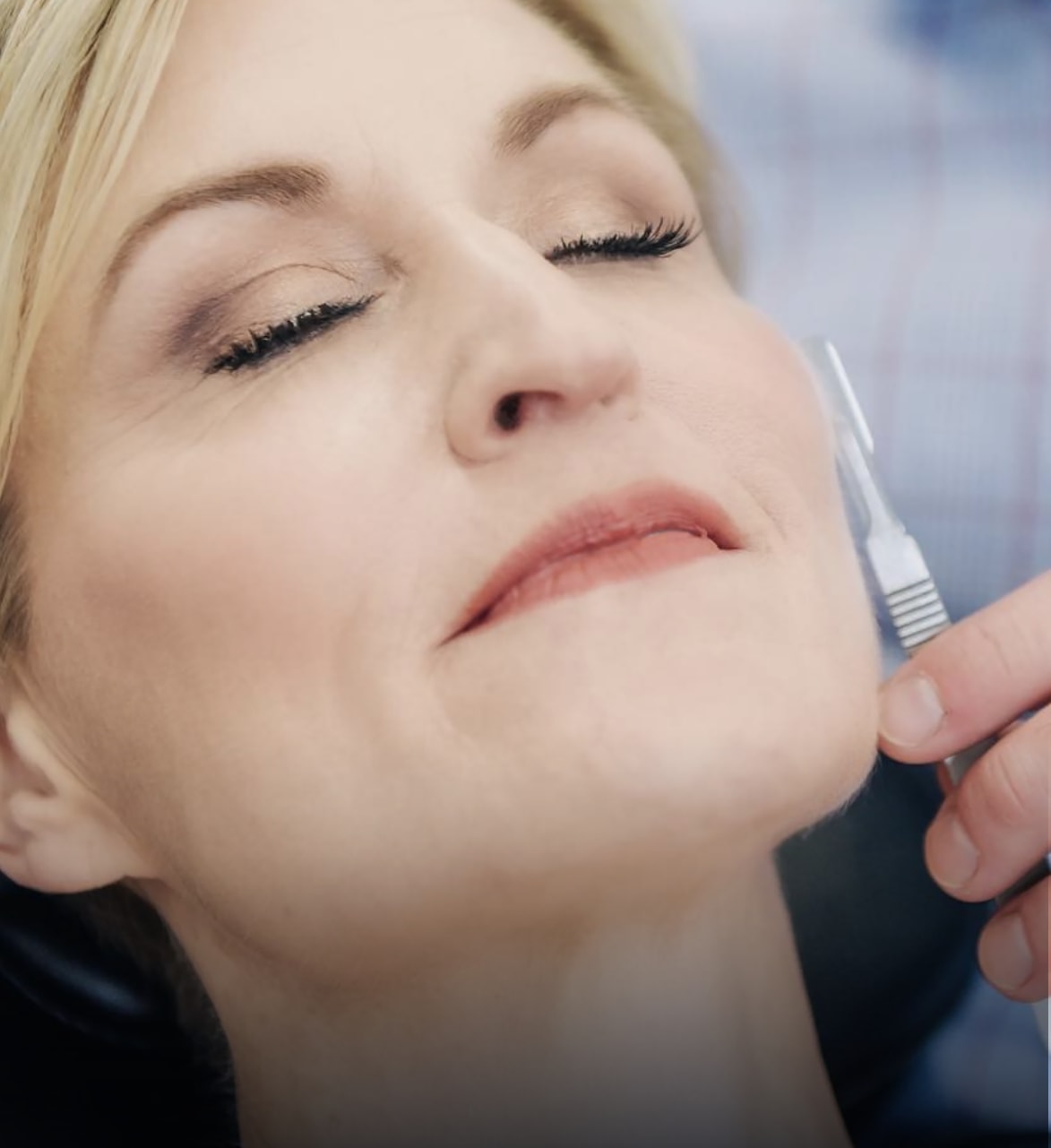 Skin Rejuvenation Treatments
Home
•
Skin Rejuvenation Treatments
At Shine Medical Spa, our medical spa providers perform only the most cutting-edge, efficient treatments for repairing and refreshing the skin. Clinically and scientifically backed, our skin rejuvenation options can address a broad array of concerns. Reflecting our commitment to following the latest developments in the industry, many of these procedures include the use of the body's own natural properties to enhance the complexion.
If you are interested in nourishing and rejuvenating your skin with advanced techniques and relatively quick results, we invite you to contact our medical spa. A member of our team can develop a personalized plan to help you obtain the radiant, youthful aesthetic you desire.
Explore Topics on this Page
Morpheus8™ by InMode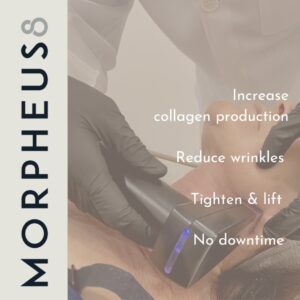 At Shine Medical Spa, we can perform the innovative Morpheus8™ treatment on both the face and certain areas of the body. This popular procedure combines radiofrequency (RF) energy with microneedling to tighten, smooth, and firm the skin. In turn, Morpheus8™ can reduce a number of cosmetic concerns, not limited to wrinkles, acne scars, and even unwanted fat.
Lumecca by InMode
Lumecca, a type of IPL (intense pulsed light) procedure, applies powerful bursts of energy to enhance the skin's overall quality. After approximately one to three minimally invasive sessions, the treatment can reduce the severity of sun damage, hyperpigmentation, and various types of lesions and veins.
Optimas by InMode
InMode's Optimas suite is equipped with several modalities – from lasers to IPL and beyond – to allow the provider to deliver an array of aesthetic benefits. This exceptionally versatile system can target multiple areas of the body, and its advanced features can be used to perform skin rejuvenation, hair removal, and more.
SkinPen® Microneedling

SkinPen® is a celebrated example of microneedling, a minimally invasive procedure offered by elite medical spas around the world. One of the only FDA-approved microneedling pens, the SkinPen® is used to create tiny perforations in the skin in order to trigger the body's healing response. This can encourage collagen stimulation and force the body to cleanse itself of dead and damaged skin cells, improving overall skin tone and texture. The treatment can diminish the appearance of hyperpigmentation, sun damage, pores, and other common aesthetic concerns.
SkinPen® Microneedling with PRP
Microneedling with PRP involves the simultaneous application of micro-needles and platelet-rich plasma (PRP). These two forces can work together to curb pigmentation issues, diminish scars and pores, and reduce fine lines and wrinkles. While microneedling and PRP can both dramatically renew and enhance the skin on their own, combining these two dynamic procedures can create an even more refreshed and revitalized appearance.
PRP Therapy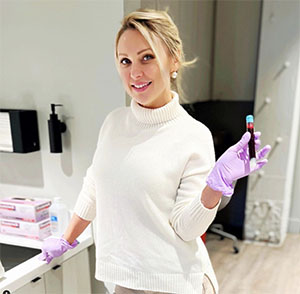 Like microneedling, platelet-rich plasma (PRP) therapy utilizes the body's natural healing properties to encourage the growth of healthier cells. Also used in sports medicine to treat injured muscles and tendons, PRP has become increasingly well-known for its ability to produce beautiful cosmetic effects. The procedure includes the extraction of a small amount of blood, from which the platelet-rich plasma is separated with a centrifuge and re-injected into the treatment area. At Shine Medical Spa, we offer PRP therapy for both skin rejuvenation and hair restoration.
Face
As a stand-alone skin rejuvenation procedure, PRP can address sagging skin, wrinkles, and a number of other age-related conditions. It can prompt tissue regeneration and repair while also improving skin tone and texture. This has also been referred to as the "Vampire Facial."
Hair
PRP is rapidly becoming the gold standard for non-surgical hair restoration. When administered by an experienced provider (such as a member of our Shine Medical Spa staff), PRP can strengthen dormant hair follicles and restore proper growth. This can make it a very effective solution for hair loss, hair thinning, and male- and female-pattern baldness for many patients.
Dermaplaning
A staple of many top medical spas, dermaplaning employs a razor-like device to cleanse the skin of debris, dead skin cells, and vellus hair (also known as "peach fuzz"). When performed by one of our experienced providers, dermaplaning can produce a healthy and refreshed glow. This skin resurfacing treatment is famously gentle and quick, with most sessions completed in an hour or less.
Microcurrent Skin Rejuvenation
A microcurrent facial applies small amounts of electric energy to stimulate the facial muscles. By doing so, this often quick and virtually painless procedure can increase cell activity and encourage a smoother, tighter, and more youthful appearance.
For more information about our skin rejuvenation treatments or to schedule an initial consultation with a member of our team, contact Shine Medical Spa by Plastic Surgery of the Carolinas today!