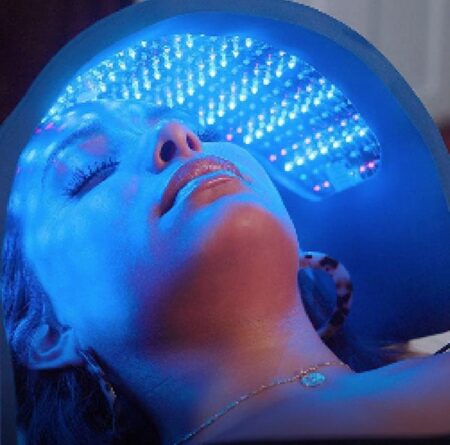 Laser & Light Treatments
Home
•
Laser & Light Treatments
The use of laser energy has become commonplace in the field of cosmetic enhancement.
At Shine Medical Spa, Amber Bidnick, LPN, CLT, LME has extensive experience using various types of laser energy to improve the skin's health and enhance its appearance. Depending on the nature of your aesthetic concerns, she can employ advanced laser technology to address signs of age, hyperpigmentation, acne, lesions, excess hair, and more. To schedule a laser treatment consultation with Amber, we encourage you to contact us today.
Explore Topics on this Page
IPL Photofacial
Short for "Intense Pulsed Light," IPL therapy utilizes high-intensity wavelengths to penetrate the dermis, or middle layer of skin. These gentle bursts of energy can revitalize the complexion by reducing blemishes (e.g. acne, broken blood vessels, pigmented lesions, and mild lines and wrinkles) without causing damage to surrounding tissues. The IPL procedure is widely considered to be quick and minimally invasive.
Laser Hair Removal
In the hands of a qualified provider, laser hair removal can safely and effectively address unwanted hair on the face, underarms, legs, and elsewhere. Excess hair can be a frustrating and embarrassing issue, but professional laser hair removal treatments can be life-changing, often restoring a patient's confidence and enabling them to wear a wider variety of clothing. Note that because hair grows in cycles, three to six laser hair removal sessions are typically necessary to increase the chance of targeting hair during the anagen (growth) phase.
VirtueRF® Microneedling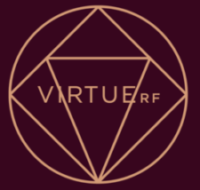 Employing a combination of radiofrequency (RF) energy and microneedling (which involves the use of several tiny needles to deeply penetrate the dermis), VirtueRF® microneedling is one of the most sought-after non-surgical procedures in the field of cosmetic enhancement. The handheld VirtueRF® device can deliver customized frequencies to stimulate elastin and collagen production and improve the skin's quality.
SmartSkin™ CO2

Cynosure®'s SmartSkin™ CO2 system employs fractional laser energy to purge the deep dermal layers of damaged cells. This process can prompt the body to renew its collagen production and contribute to a brighter, healthier complexion. Amber may recommend SmartSkin™ CO2 treatments for patients who suffer from photo-damage, fine lines and wrinkles, and acne scars. In many cases, patients see a significant improvement in the tone and texture of their skin after a single SmartSkin™ CO2 treatment session.
SmartSkin™ & RF
This versatile treatment combines the SmartSkin™ CO2 laser with VirtueRF® microneedling, one of our most coveted skin rejuvenation procedures. The "triple threat" of radiofrequency, micro-needles, and powerful SmartSkin™ CO2 laser energy can cleanse the skin of dead cells and replenish collagen. Amber can use this dynamic combination to rejuvenate the face, neck, décolletage, hands, and additional treatment areas.
Non-Ablative Laser Resurfacing
Whereas an ablative laser treatment removes dead or damaged skin cells, a non-ablative laser treatment simply applies laser energy to the dermal layers in order to trigger the body's healing response. Non-ablative laser skin resurfacing can replenish volume, tighten skin, and reduce mild to moderate lines and wrinkles in the face. Because this type of laser treatment is generally less invasive than an ablative laser procedure, multiple sessions are usually necessary to achieve the best results.
AviClear™ Acne Treatment

The innovative AviClear™ device can reduce the appearance of mild to severe acne. By delivering light energy to the sebaceous glands and suppressing overactive oil production, AviClear™ can disrupt the acne cycle and unclog a patient's pores. As a result, this minimally invasive treatment can produce a much smoother, clearer complexion.
Clear + Brilliant® Touch Laser
The Clear + Brilliant® Touch Laser is unique in multiple ways. Firstly, the handheld Clear + Brilliant® Touch device combines two energy wavelengths in one treatment, both of which can be customized to meet your individual cosmetic goals. Additionally, the procedure can both combat already-existing concerns and prevent unwanted signs of aging from developing. This typically makes Clear + Brilliant® Touch an excellent option for patients of all ages who wish to address sun damage, shrink pores, and improve the texture and tone of their skin.
LED Therapy
LED therapy has gained popularity in recent years for its groundbreaking ability to improve the health and appearance of the skin. By harnessing the power of different-colored light emitting diodes, LED therapy can reduce signs of acne, inflammation, psoriasis, and more. LED-based techniques, including red light therapy, are often incorporated into other skin rejuvenation treatments, such as microneedling, for a more comprehensive enhancement.
Tight + Bright
The Tight + Bright procedure was designed for patients between the ages of 30 and 50, though patients outside of this window can also benefit from its tightening and smoothing effects. The treatment combines microneedling with both RF energy and Intense Pulsed Light (IPL) therapy, typically resulting in a firmer, tighter, and more youthful-looking complexion.
If you are interested in any of the above laser or light procedures, contact Shine Medical Spa today. We will gladly work with you to develop a personalized treatment plan that helps you achieve your unique aesthetic goals.