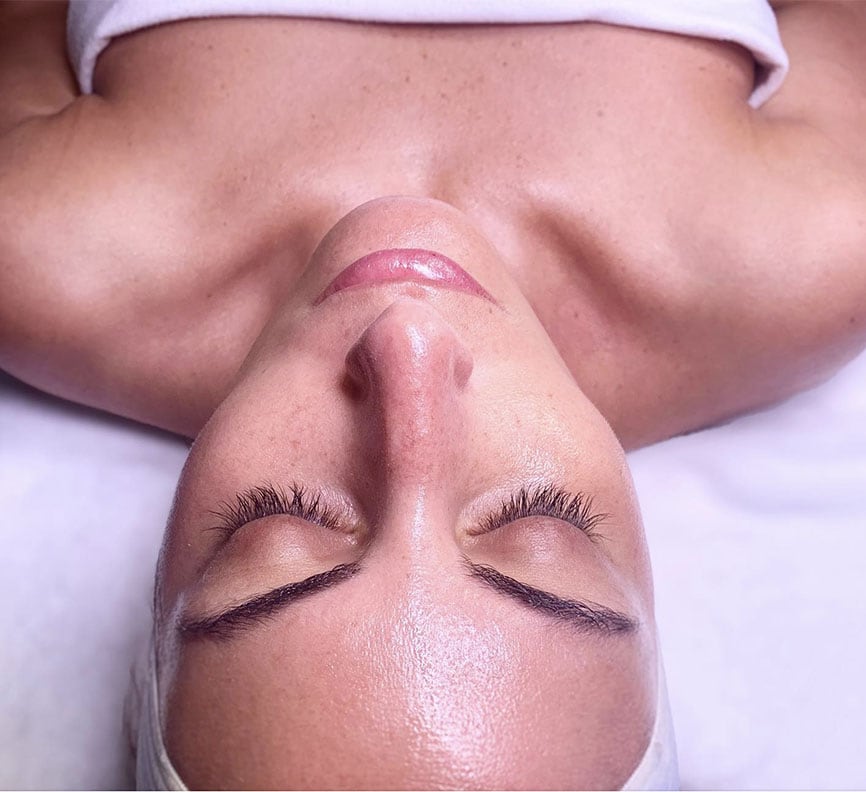 Facials
If you want to renew and revitalize your appearance, you may be a candidate for one of our facial rejuvenation treatments. At Shine Medical Spa, our team has selected a list of exfoliating facials and chemical peels that can hydrate and enrich the skin, reduce harmful bacteria and toxins, and create a more youthful-looking aesthetic. We are also able to customize your facial treatment by combining these advanced techniques and technologies.
Amber Bidnick, LPN, CLT, LME has spent much of her career helping individuals choose the best facial to meet their unique needs. Whether you are looking to prepare for an event or develop a new skincare regimen, we encourage you to contact us and schedule a consultation with Amber today.
Explore Topics on this Page
HydraFacial®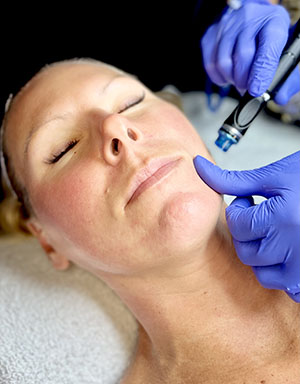 Also known as "hydradermabrasion," HydraFacial® is an extremely popular medical spa treatment. It is performed in a three-step process that begins with the removal of impurities (e.g. dead skin cells, oil, and debris) from the skin with a small vacuum-like device. After this initial cleansing phase, the skin is thoroughly moisturized with exfoliants, antioxidants, and anti-aging serums. The treatment can reduce the appearance of blackheads, acne scars, sun damage, and several other concerns while simultaneously enhancing the skin's tone and texture for a healthier-looking aesthetic.
HydraFacial® Deluxe
This variation of the HydraFacial® treatment incorporates supplemental skincare products, as well as LED light therapy, to hydrate the skin even more deeply. Depending on your specific aesthetic goals, these boosters can include Dermabuilder, a peptide blend that can smooth fine lines and wrinkles; Rozatrol®, an exfoliating amino acid by ZO® Skin Health; Britenol®, which can even the skin tone and combat hyperpigmentation; and other nourishing serums.
HydraFacial® Premiere with Lymphatic Drainage
Our Premiere HydraFacial® option includes the use of a lymphatic drainage booster. This gentle-yet-powerful suction device directly targets the lymph nodes, encouraging the skin to rid itself of inflammation and waste. This detoxifying addition can be especially helpful in easing acne, swelling, and even symptoms of allergies.
HydraFacial® Keravive™
The HydraFacial® Keravive™ treatment is designed to nourish the scalp and encourage healthy hair growth. Safe for virtually all hair and skin types, the HydraFacial® Keravive™ process begins with an in-office exfoliating treatment to remove impurities from the hair follicles. Afterwards, patients are sent home with the HydraFacial® Keravive™ Peptide Complex Spray, which can keep the scalp hydrated and healthy for an additional 30 days.
Microcurrent Facial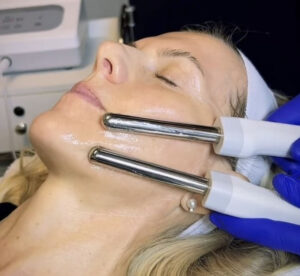 The microcurrent facial is one of the newest and most groundbreaking non-surgical treatments in the world of cosmetic enhancement. Inspired by microcurrent therapy, which has been used to treat facial paralysis and Bell's palsy for decades, the microcurrent facial employs low-grade electricity to stimulate and tighten lax facial muscles. It is considered minimally invasive and not generally painful, and its results have been compared to that of a "temporary facelift."
VI Peel
The highly coveted VI Peel was developed to reach past the superficial skin layer and penetrate the dermis, or the middle layer of skin. Consisting of several purifying acids and vitamins, these peels can encourage the production of new collagen and elastin fibers to make way for a fresher, brighter complexion. VI Peels are often completed in as little as half an hour and can address a wide range of cosmetic concerns, not limited to oily skin, hyperpigmentation, sun spots, and acne.
Glo2Facial
The Glo2Facial by Geneo™is performed in three rejuvenating steps: Oxfoliation™, the application of ultrasound vibrations, and a detoxifying lymphatic massage. This popular technique can simultaneously replenish oxygen, open pores, cleanse the skin of dead cells, and supply the skin with a multitude of vitamins and nutrients. Many patients see dramatic revitalizing effects after a single Glo2Facial. This treatment is often paired with HydraFacial® for optimal rejuvenation.
Glow Up Microneedling Facial
Our Glow Up Microneedling facial combines medical-grade topicals and gentle steam cleaning with choice skin rejuvenation methods. These may include microneedling, LED therapy, and dermaplaning.
IPL Photofacial
To perform an innovative IPL (Intense Pulsed Light) Photofacial, we apply small, quick bursts of light-based energy to skin to reach the dermis. This technique can ease common concerns and blemishes such as hyperpigmentation, broken capillaries and blood vessels, age and sun spots, and fine lines and wrinkles.
Signature Facial
Our one-hour Signature Facial includes one hour of personalized rejuvenation. Depending on your skin's condition, the treatment can include dermaplaning, steam cleaning, masks, or topicals selected specifically to meet your aesthetic goals.
These facial treatments are versatile and customizable, with many options available to be performed elsewhere on the body (such as HydraFacial® and our Acne Back Peel). To schedule a consultation with a member of our knowledgeable team, contact Shine Medical Spa today!