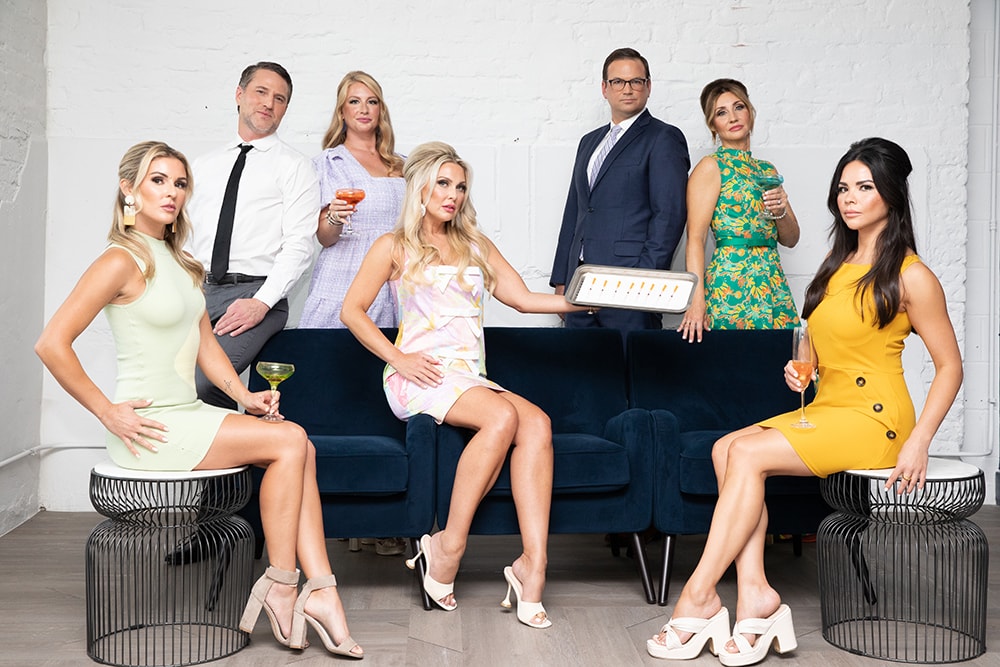 Injectables & Fillers
Home
•
Injectables & Fillers
Our team at Shine Medical Spa is excited to bring you the best Charleston has to offer in cosmetic injectables. These treatments, which include some of the most sought-after brand names on the market, can be used to enhance the natural beauty of your features, reduce signs of aging, and build a smoother, more youthful facial aesthetic.
Our experienced injectors – Liz Vandyke Freer, PA-C and Zach Childress RN, BSN – can meet with you to determine the best cosmetic injectable to meet your needs and goals. To schedule an appointment with Liz or Zach, feel free to contact us today!
Explore Topics on this Page
BOTOX® Cosmetic
BOTOX® Cosmetic is performed by many top aestheticians and plastic surgeons. Its main ingredient, botulinum toxin, can reduce the appearance of dynamic wrinkles (e.g. crow's feet, frown lines, and bunny lines) by temporarily relaxing the facial muscles responsible for causing them. While BOTOX® can also be used to treat medical issues such as excessive sweating and temporomandibular disorders (TMD), it is most often used for cosmetic purposes.
Dysport®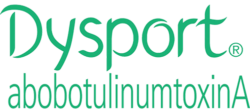 Another neurotoxin injectable, Dysport® bears many similarities to BOTOX® Cosmetic – though the two are not identical. Dysport® contains fewer proteins and is more diluted than BOTOX® Cosmetic, and is generally administered for furrows and wrinkles on the eyebrows and forehead (glabellar lines). Liz or Zach can help you decide on an injectable option after an evaluation of your cosmetic goals.

KYBELLA®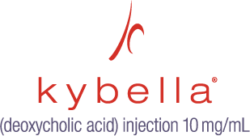 KYBELLA®, often considered a non-surgical alternative to liposuction, is specially formulated to address submental fat (or fat in the chin and upper neck), reducing the common concern of a "double chin." When administered by a professional injector like Zach or Liz, KYBELLA® can create a slimmer and more defined jawline that enhances the entire profile.
Restylane®
The dermal fillers that make up the Restylane® family are primarily composed of hyaluronic acid, which occurs naturally in the human body to aid in collagen production. The use of hyaluronic acid in skincare products and injectables has garnered significant popularity for its ability to replenish shape and fullness in the face and lips.
At Shine Medical Spa, we carry the following Restylane® fillers:
Restylane® Contour, designed to enhance the midfacial region
Restylane® Defyne, which can reduce moderate to severe lines and wrinkles, such as those extending from the nose to the mouth (nasolabial folds), as well as augment the chin area
Restylane® Kysse, which can add dramatic volume to the lips and smooth lines around the mouth
Restylane® Lyft, especially effective for cheek augmentation and hand rejuvenation
Restylane® Refyne, a mid-to-deep injection for facial lines and wrinkles  
Restylane-L®, which can target marionette lines and nasolabial folds while enhancing the lips
Sculptra®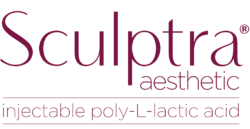 Composed of poly-L-lactic acid, Sculptra® was designed to stimulate collagen production in the face. It can fill out areas that have lost volume and combat the "hollow" effect that can accompany age and elastin depletion. Because Sculptra® is designed to be gradually absorbed by the body, the effects of this injectable are often both very natural-looking and long-lasting.
JUVÉDERM®

Like the Restylane® family, JUVÉDERM® is a very popular dermal filler brand with a number of options to treat different concerns. The comprehensive range of JUVÉDERM® products all contain a cohesive hyaluronic acid gel that can bind to the water molecules in the body to smooth, plump, and soften the features.
For the comfort of our patients, all of the JUVÉDERM® fillers we offer at Shine Medical Spa contain lidocaine, a local anesthetic. Our patients can choose from the following fillers:
JUVÉDERM XC, which can diminish the appearance of parentheses lines around the mouth and nose for up to a year
JUVÉDERM® Ultra XC, used to replenish volume in the lips and smooth wrinkles surrounding the mouth and nose
JUVÉDERM® Ultra Plus XC, which can address moderate to severe lines and wrinkles in various areas of the face
JUVÉDERM VOLBELLA® XC, for subtle-yet-noticeable lip augmentation and smoothing of perioral lines
JUVÉDERM VOLUMA® XC, designed to fill and contour the cheeks and midfacial region
JUVÉDERM VOLLURE® XC, which can combat moderate to severe nasolabial folds
Hylenex®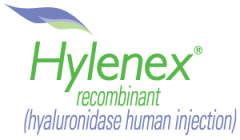 For patients who have had unsatisfactory results from hyaluronic acid-based dermal fillers, Hylenex® can be a helpful way to reduce their effect. Composed of an enzyme called hyaluronidase, Hylenex® can dissolve many different types of dermal fillers. Please note, however, that this treatment does not work on neurotoxin-based fillers such as BOTOX® Cosmetic or Dysport®.
Renuva®

Renuva® is a cosmetic injectable designed to replenish volume by emulating the body's adipose tissue. Sometimes considered a non-surgical alternative to fat grafting, Renuva® contains the same collagens and proteins that are present in natural fat. As such, it can plump, smooth, and fill the cheeks, hands, décolletage, and other areas with subtle and natural-looking results.
Sclerotherapy
Patients who desire healthier and younger-looking skin on the legs, calves, and thighs may be interested in sclerotherapy. This minimally invasive treatment involves the injection of a potent solution to shrink – and thereby diminish -– spider and reticular veins, which can appear due to age or genetics.
PRP (Platelet-Rich Plasma) Therapy
Platelet-rich plasma, or PRP, therapy is an innovative procedure that has grown in popularity in recent years. PRP therapy involves the injection of a patient's own plasma harvested from a small blood draw to prompt tissue repair and regeneration. This advanced technique can be employed for skin rejuvenation or hair restoration purposes.
Thread Lift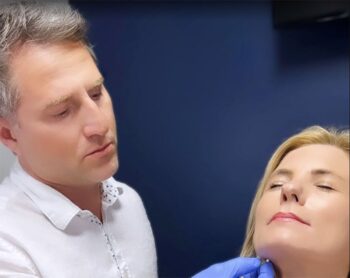 A thread lift is a highly sought-after non-surgical treatment that can dramatically enhance facial aesthetics for ideal candidates. With the help of absorbable MINT™ PDO threads (which are often considered one of the safest and most effective options for this procedure), our aesthetic injectors can manipulate facial skin and tissue to form a more aesthetically-pleasing appearance and reduce signs of age-related concerns such as wrinkles, jowls, and nasolabial folds. The treatment is also often used for jawline contouring.
At Shine Medical Spa, we carry both barbed and smooth MINT™ PDO threads. Barbed threads are generally used to lift and reposition sagging tissue, which can make them an excellent solution for sagging skin, nasolabial folds, and jowls; meanwhile, smooth threads are typically best for tightening skin, making them the usual choice for wrinkles, lines, and crepey skin.
Thread lifts are usually completed in under an hour, and results are often apparent very early on, if not immediately.
If you are interested in one of our high-quality injectables, the next step is scheduling your initial consultation with one of our injectors. Contact Shine Medical Spa today for more information!