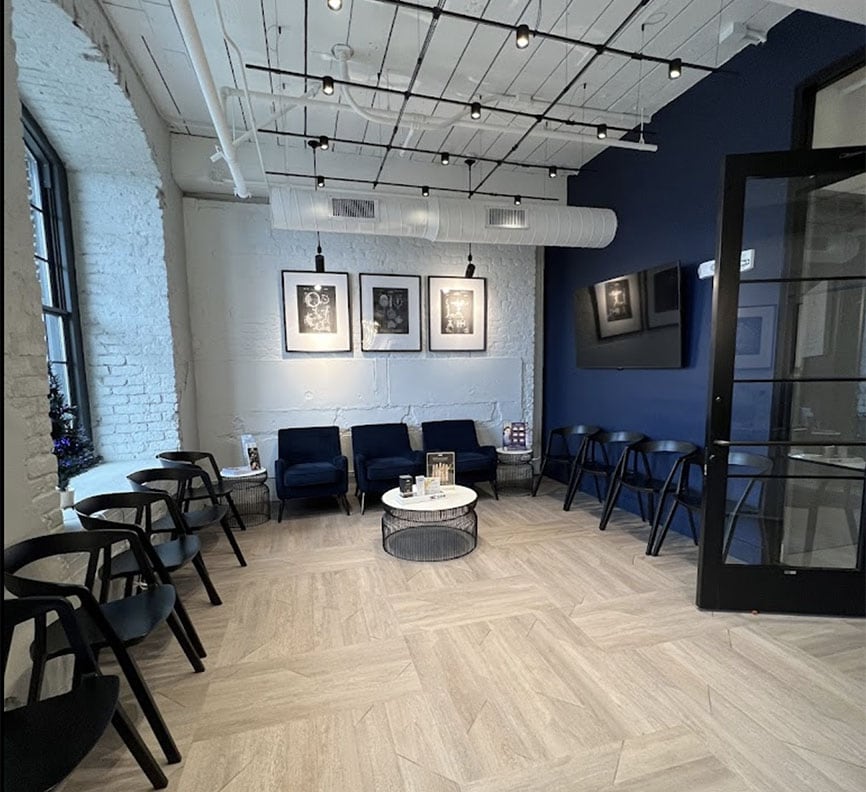 Thread Lift
A thread lift is a highly sought-after non-surgical treatment. During a thread lift, absorbable sutures are used to lift and alter the position of facial tissue to produce a smoother, more youthful appearance. When performed by a qualified aesthetic injector, the procedure can improve skin texture, stimulate collagen, and enhance facial shape and contours.
At Shine Medical Spa, we use MINT™ PDO threads to perform this type of treatment. With these biodegradable threads, our team can help patients enhance their appearance without the need for surgery or extensive downtime.
Explore Topics on this Page
Who Is a Candidate for a Thread Lift?
Candidates for thread lift procedures often wish to reduce the appearance of folds, jowls, wrinkles, lines, sagging skin, and other age-related concerns. MINT™ PDO threads can address these conditions in various areas of the face, including the cheeks, forehead, neck, and jawline.
Those interested in a MINT™ PDO thread lift should be aware that the treatment is generally best suited for patients with mild to moderate signs of aging in the face. While a thread lift can produce very noticeable effects, these results are typically not as dramatic as those of facelift surgery or other major procedures. With that in mind, our patients frequently opt to combine their thread lift procedure with other minimally-invasive options, such as dermal fillers or other cosmetic injectables.
What Does the Thread Lift Treatment Involve?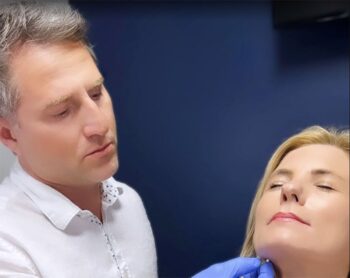 The "mint" in "MINT™ PDO" stands for "minimally-invasive, non-surgical threads," while
"PDO" stands for "polydioxanone," the material that makes up the threads. The sutures are designed to be fully absorbed by the body in the months following the procedure, and as they are absorbed, they can encourage the body to produce collagen and elastin. 
To begin the MINT™ PDO thread lift, your aesthetic injector will administer a local anesthetic, which should significantly mitigate your discomfort during the treatment. We will then use a fine needle to apply the sutures, meticulously contouring the facial tissue and skin and adjusting the treatment to meet your aesthetic preferences.
No incisions or general anesthesia are typically required, and the treatment is often finished in under an hour. Side effects such as bruising, dimpling, and swelling may occur, but these are usually minor concerns and should fade as you heal.
Smooth Threads for Collagen Production
At Shine Medical Spa, we carry both barbed (lifting) and smooth MINT™ PDO threads. The former is usually best suited for patients who want to lift and reposition facial tissue. Meanwhile, smooth threads are primarily used for tightening the skin, as well as replenishing its volume. When inserted into the skin, smooth threads can create a supportive matrix that promotes the production of new collagen, leading to improved skin texture, elasticity, and overall skin rejuvenation.
The best type of thread for you will depend on your unique facial rejuvenation goals. We can help you decide between barbed and smooth threads during your first-time consultation.
How Long Does a Thread Lift Last?
The effects of a MINT™ PDO thread lift typically last approximately one year. For best results, we recommend that patients attend regularly scheduled follow-up sessions. Results are sometimes noticeable as soon as the first treatment is over, but they should become more apparent as the sutures absorb and enhance the skin's collagen.
Interested in a MINT™ PDO thread lift? Contact Shine Medical Spa to learn more!
Medical References